Budget Information
Jump to: Absentee Voting | Capital Project Information  | Audit Information | Tax Collection Information
2021-22 Proposed Budget
Proposed Budget: $31,768,546
Tax Levy Increase: 0%
Fiscal Year 2021-2022 Proposed Budget Plan
Proposed Budget Hearing 5-6-21
Link to the presentation of the proposed budget for 2021-22 school year
2020-21 Adopted Budget
Budget: $28,392,985.72
Budget decrease: $50,277.28
More information on the 2020-21 Budget can be found here.
Voter Information
The 2021-22 Budget Vote and School Board Election will be held on Tuesday May 18, 2021:    In the HS Gymnasium, from 12noon-9:00pm
MEET THE CANDIDATES FOR BOARD OF EDUCATION ELECTION: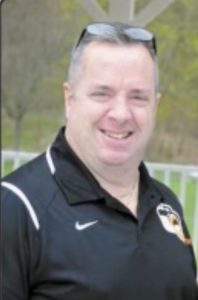 Dan O'Connor:
I am proud to say I am a lifelong resident of Mechanicville, a 1982 graduate of Mechanicville High School and have served on the Board of Education since 2018, currently serving as Vice President. I am a member of the Audit and Finance Committee, Safety Committee and Policy Committee. I am grateful for the opportunity to have served on the Board of Education for Mechanicville City School District the past three years and would be honored to serve another term to assist my fellow board members, superintendent and administrators in continuing to move our district forward. I enjoy attending local school events and capturing memories by taking photos for The Express Newspaper and families.  I reside in Mechanicville with my wife Terry and am proud to say both my children have graduated from MHS!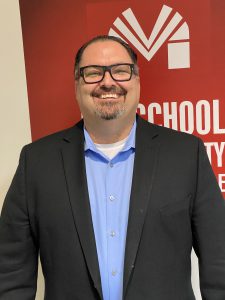 Michael Raucci:
As a lifelong resident of Mechanicville and a 1990 graduate of Mechanicville High School, I have dedicated my adult life to supporting this community and district in any way possible, to name a few: Supporting our Back Pack Program-feeding families in need, helping to spearhead a food drive that feeds over 1300 local families every year, supporting Booster Clubs, Walks for Suicide Prevention, Community Hospice, and a local coach over the years for Little League and Pop Warner Football. I will continue to love and support the Mechanicville City School District and advocate for all students and our incredible staff, who do an amazing job each day, by being a leader. 
Many of you know my story and my family background, it was not an easy childhood, with many struggles, but with a strong mom that raised me to always do the right thing, I will spend my time here giving back in any way I can and be a positive role model to our community.
I have been on the Board of Education for 6 years and I would love to continue to advocate for our school community, so I humbly ask for your vote on May 18, 2021. If you would please take the time to come out and vote for me, I promise to always fight for what's right! 
Sincerely,
Michael Raucci
One School
One Community
#onemechanicville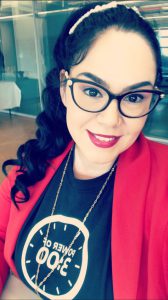 E. Elisabeth Espinosa:
Hello Mechanicville Residents,
My name is E. Elisabeth Espinosa and I am one of the candidates for Mechanicville School Board of Education. Please allow me to introduce myself as I am fairly new to the community, but not new to the area. I have always been an active member of my community, volunteering in any way I can. I joined the Kansas Army National Guard, missing my senior graduation party to finish my training in Texas. I was awarded an R.O.T.C scholarship and attended the University of Kansas and then transferred to the New York National Guard. I finished my career in the military with the Air Force Reserves.
One of my greatest joys in life has been raising my beautiful daughter. While a single parent, I earned my Bachelor's degree in Sociology from the University at Albany with a minor in Africana Studies. As an undergraduate student, I completed an internship with the New York State Assembly, working for the Chairman of Corrections. I was also a teaching assistant for the course Capitalize on Community. I received a scholarship for graduate school, but was forced to leave school due to my daughter's illness.
When moving to the area, my daughter chose Mechanicville after visiting the middle school that didn't have stairs which was important to her.  I joined the PTA right before COVID-19 quarantine and have missed the ability to be hands on. During the beginning phase of quarantine, I created a program called Electives Live and supported the Harlem Wizards who were offering Facebook Live physical education classes to students.  
My objective is to ensure that the school district is responsive to the values, beliefs and priorities of all Mechanicville residents. If elected, I plan to continue to keep reaching out to the community in the same way I have throughout my campaign. A little shoe leather and one on one conversations go a long way. I understand life gets busy and we can't always check our emails or look through social media to see what is on the agenda. I value transparency and equity. I understand I would only be one vote, but it will be a vote that represents the community's voice.
Thank you,
E. Elisabeth Espinosa
---
On Monday, April 26, Governor Cuomo signed legislation, which takes effect immediately, allowing qualified voters to vote by absentee ballot for the 2021-22 Budget Vote and School Board Election due to concern of potential contraction of COVID-19.  Voters are required to submit an absentee ballot application, as they would in any normal year. Please contact Cathy O'Brien, District Clerk for an application- cobrien@mechanicville.org
If the application requests the absentee ballot be mailed, the District Clerk must receive the application no later than 7 days before the election (May 11, 2021). If the absentee ballot will be hand-delivered, the application must be personally delivered to the District Clerk no later than the day before the election (May 17, 2021). You may only apply for an absentee ballot on your own behalf.
If you are qualified for absentee voting and issued an absentee ballot, the District Clerk must receive the ballot itself by 5:00pm on the day of the election, (May 18, 2021). 
Who is a qualified voter?
You are qualified to vote in your school district if you are:
a citizen of the United States;

at least 18 years of age; and

a resident of the Mechanicville City School District for a period of at least 30 days preceding the meeting or
If you would like information on past budgets, please contact:
Cathy O'Brien
District Clerk
518-664-5727 ext. 1103
cobrien@mechanicville.org
Absentee Voting
Absentee Ballot Instructions – How to Vote
Mark in pen having blue or black ink.
To vote for a candidate whose name is printed on the ballot, fill in the oval next to the name of the candidate.
To vote for a person whose name is not printed on this ballot, write the name of the person in the space labeled "Write-in".
To vote on the Budget resolution listed on this ballot, fill in the oval that corresponds with your vote.
Any other mark or any erasure made on this ballot is unlawful and will cause the entire ballot to be void. 
How to return Ballot/Envelope
After the ballot is marked, please fold and insert into Oath/Ballot Envelope that has your name printed on it (this is the only way we can verify the voter is registered).
Sign the back of the Oath Envelope and seal. We cannot accept any ballots without the oath envelope signed.
Signed Oath/Ballot Envelopes with ballot enclosed must reach the District Clerk no later than 5 p.m. on the date of the election.