Red Raider Community: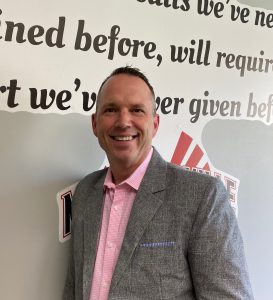 As we embark on the 2020-2021 school year we enter with a cloud of uncertainty. The uncertainty of knowing how the best laid plans will play out, will we be able to continue forward and not have to revert back to remote instruction, will we resume school life as we are used to?
Well, one thing is for certain, we will continue creating a positive culture by empowering staff to focus on learning in a collaborative environment to achieve agreed upon results while celebrating student and staff success. We will continue our pursuit of improving outcomes for our top priorities: Culture, Student Performance, District Facilities, Communication, & Fiscal Responsibility.
We will enter our first year of our 3 year School Impact Process, transforming the direction of our school district by empowering students to become visible learners. We will continue to recognize, acknowledge and celebrate student success at Board of Education meetings. We commit to supporting our faculty and staff to be their best for our students. We will continue our momentum of #OneMechanicville, rallying to support our students each and every day. Regardless of the circumstances that present themselves to us, we will get through it together!
My best,
Bruce
Previous Coffee Chat videos/recordings:
December 2, 2020 – click here
December 7, 2020- click here
January 6, 2021
January 13, 2021- New Website reveal
February 3, 2021