MEET THE CANDIDATES FOR BOARD OF EDUCATION ELECTION: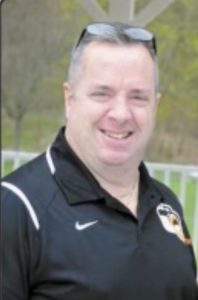 Dan O'Connor:
I am proud to say I am a lifelong resident of Mechanicville, a 1982 graduate of Mechanicville High School and have served on the Board of Education since 2018, currently serving as Vice President. I am a member of the Audit and Finance Committee, Safety Committee and Policy Committee. I am grateful for the opportunity to have served on the Board of Education for Mechanicville City School District the past three years and would be honored to serve another term to assist my fellow board members, superintendent and administrators in continuing to move our district forward. I enjoy attending local school events and capturing memories by taking photos for The Express Newspaper and families.  I reside in Mechanicville with my wife Terry and am proud to say both my children have graduated from MHS!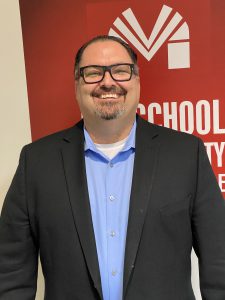 Michael Raucci:
As a lifelong resident of Mechanicville and a 1990 graduate of Mechanicville High School, I have dedicated my adult life to supporting this community and district in any way possible, to name a few: Supporting our Back Pack Program-feeding families in need, helping to spearhead a food drive that feeds over 1300 local families every year, supporting Booster Clubs, Walks for Suicide Prevention, Community Hospice, and a local coach over the years for Little League and Pop Warner Football. I will continue to love and support the Mechanicville City School District and advocate for all students and our incredible staff, who do an amazing job each day, by being a leader. 
Many of you know my story and my family background, it was not an easy childhood, with many struggles, but with a strong mom that raised me to always do the right thing, I will spend my time here giving back in any way I can and be a positive role model to our community.
I have been on the Board of Education for 6 years and I would love to continue to advocate for our school community, so I humbly ask for your vote on May 18, 2021. If you would please take the time to come out and vote for me, I promise to always fight for what's right! 
Sincerely,
Michael Raucci
One School
One Community
#onemechanicville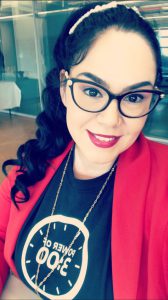 E. Elisabeth Espinosa:
Hello Mechanicville Residents,
My name is E. Elisabeth Espinosa and I am one of the candidates for Mechanicville School Board of Education. Please allow me to introduce myself as I am fairly new to the community, but not new to the area. I have always been an active member of my community, volunteering in any way I can. I joined the Kansas Army National Guard, missing my senior graduation party to finish my training in Texas. I was awarded an R.O.T.C scholarship and attended the University of Kansas and then transferred to the New York National Guard. I finished my career in the military with the Air Force Reserves.
One of my greatest joys in life has been raising my beautiful daughter. While a single parent, I earned my Bachelor's degree in Sociology from the University at Albany with a minor in Africana Studies. As an undergraduate student, I completed an internship with the New York State Assembly, working for the Chairman of Corrections. I was also a teaching assistant for the course Capitalize on Community. I received a scholarship for graduate school, but was forced to leave school due to my daughter's illness.
When moving to the area, my daughter chose Mechanicville after visiting the middle school that didn't have stairs which was important to her.  I joined the PTA right before COVID-19 quarantine and have missed the ability to be hands on. During the beginning phase of quarantine, I created a program called Electives Live and supported the Harlem Wizards who were offering Facebook Live physical education classes to students.  
My objective is to ensure that the school district is responsive to the values, beliefs and priorities of all Mechanicville residents. If elected, I plan to continue to keep reaching out to the community in the same way I have throughout my campaign. A little shoe leather and one on one conversations go a long way. I understand life gets busy and we can't always check our emails or look through social media to see what is on the agenda. I value transparency and equity. I understand I would only be one vote, but it will be a vote that represents the community's voice.
Thank you,
E. Elisabeth Espinosa
---